CryptoPunks was released in June 2017 as one of the first non-fungible tokens (NFT) on the Ethereum blockchain. The project was developed by American studio Larva Labs, a two-person team consisting of Canadian software developers Matt Hall and John Watkinson. The experimental project was inspired by the London punk scenes, the cyberpunk movement, and William Gibson's novel Neuromancer, Johnny Mnemonic, Blade Runner, and also electronic music artists Daft Punk. The crypto art blockchain project was an inspiration for the ERC-721 standard for NFTs and the modern crypto art movement. Many investors and collectors consider CryptoPunks NFTs pop art, digital blue-chip art investment, and digital Warhols.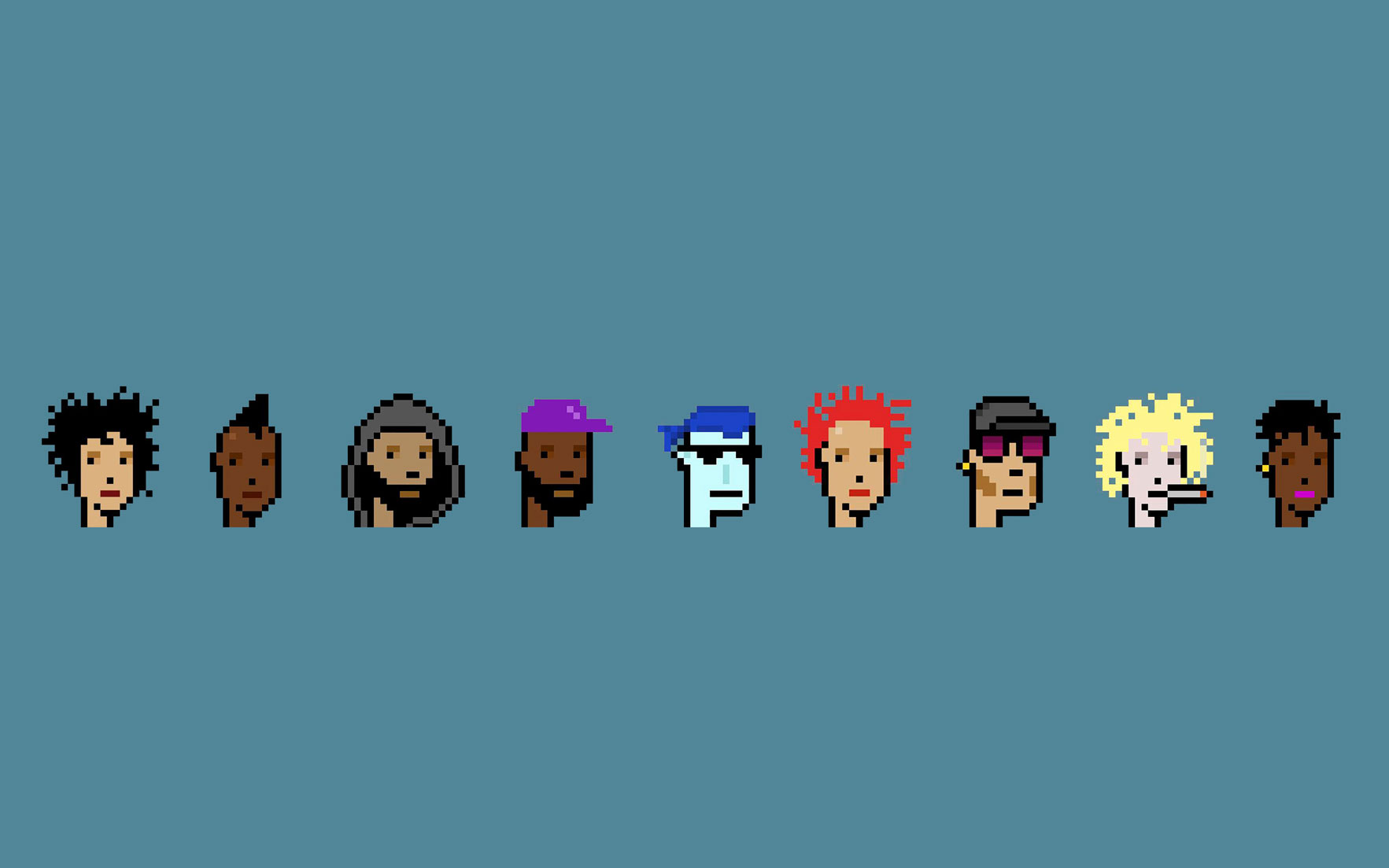 There are only 10,000 unique CryptoPunks (6,039 males and 3,840 females), all of which are made digitally scarce through the use of blockchain technology. Each one was algorithmically generated through computer code and thus no two characters are exactly alike, but some traits are rarer than others. They were originally released for free and could be claimed by anyone with an Ethereum wallet. There will never be more than the original 10,000 CryptoPunks.
ATPunks are a #tennis 🎾 homage to the OG Punks. Buy 128 ATPunks @ OpenSea
Imitation might be the highest form of flattery, and I see nothing wrong with copying an idea. However, what's happening on Binance Smart Chain is people straight-up copying an entire NFT project and its website, slightly altering the name, and replacing every mention of Ethereum with Binance Smart Chain.
CryptoPunks : Binance Punks
Hashmasks : Bashmasks
Euler Beats : Musical Beats
These projects aren't original. They are money-grabbing scams and should be avoided at all times, or at least if you actually want to be the original. A quality copycat would use the concept of CryptoPunks and create their own version, like for example the Unofficial Punks or more prominent ATPunks. But what's happening on Binance Smart Chain is morally wrong.
When I was a teenager, I used to play 6 to 8 hours a day (tennis), the tennis avatars are a meme on the surfing is not tennis narrative, which was a quote during the iconic New York Quiksilver Pro 2011.
Bobby Martinez went on a rant during a live TV interview. I was standing next to him and I quickly understood it was going to be the end of his career. And it was!
Since buying the ATPunks NFT's (as avatars for our LTL Genesis Team) I actually started to think I might want to start playing again haha, ... John Mc was my hero as a kid as he was the rebel, and I could relate with that. In the skateboard scene tennis was frowned upon and that made me wanna do it, even more. Counter-culture within counter-culture. Inspired by icons from the surf industry like Spreckels and Miki Dora. They all loved to play tennis.🎾 The avatar we use for the LiveTheLifeTV and UnbanksyTV Twitter account is a play on that. And an homage to the OG Punks we deeply respect. How I feel about people who think my alter ego is a fricking tennis shoe? Fricking funny if you ask me! What's not to love?