Badger is a decentralized autonomous organization (DAO) with a single purpose: build the products and infrastructure necessary to accelerate Bitcoin as collateral across other blockchains. It's aim is to bring BTC to DeFi by being the one stop shop for tokenized BTC on Ethereum. Basically a yield aggregator with a focus on BTC. Badger allows anyone to take advantage of cutting edge investment strategies while saving on gas and to earn the $badger token. The SETT vaults employ strategies that are voted in by the community and can range from simple strategies like staking $badger to earn $badger to complex ones like the harvest SuperSett. I have a feeling yield aggregators will become the only viable option when gas costs eat up half or more of the farming gainz, it just doesn't make sense to actively farm. This makes me super bullish on yield aggregators like $BADGER
The DIGG launch is expected to bring an eventual total of 4000 BTC to the market, though according to Spadafora only 15% of the supply will be available on day 1 — roughly 580 tokens. Half will be allocated to the Badger treasury, and another 30% will come onto the market in a liquidity mining event over a multi-week period. But emission schedule aside, does anyone even want another source of Bitcoin on Ethereum?
Spadafora thinks so. He describes Bitcoin as "the ultimate collateral," and says that one long-term goal is for Badger to 'flip the stack' — instead of Badger being the end-point in a cycle of smart contract transactions (wrap BTC, pool WBTC with Ethereum, deposit pool tokens into Badger for yield), it would become more of a base layer.
"When groups like us are able to say, "Oh, you can unlock this illiquid position, and borrow against it so you can go and take additional strategies, lever up and buy more Bitcoin, provide that stablecoin as liquidity somewhere, or just re-invest that into our vaults and increase your APY in the Badger App, that's where it gets interesting."
"We think the secret sauce is learning from what AMPL did around liquidity, and then adding the automated vaults on top," said Spadafora.
Ampleforth's model is a time-tested one (at least by DeFi standards) which has undergone over 600 rebases to date. Its success was markedly accelerated once they developed the "Geyser" in which users could deposit their AMPL to a liquidity pool in order to earn additional token yield. (In June 2019, Ampleforth raised $11 million in 11 seconds during its initial exchange offering.)
The addition of vaults on top of that is a novel move, however, which may yield benefits for the stability of the peg as well as users.
"What we want to do with our vault system is really at large-scale be the… let's call it the 'buy-and-sell' dictators. So through automated strategies we're able to buy when the time is right and sell when the time is right to optimize return for the users."
Effectively, a DIGG vault would automatically and programmatically play the tokeneconomic 'games' other algorithmic asset projects expect users to play with bonds or coupons. Currently Badger's vaults are worth $700 million — a massive pool of automated yield-generating liquidity that could be brought to bear to keep DIGG's price tied to BTC. (read more)
Note: V1 was a great start; 5750+ Users $650M TVL and 100,000+ Transactions
This TVL is not short-term due to upcoming $DIGG and $USDB. $SUSHI ($1.6bn TVL) is probably undervalued at $687m. $BADGER ($0.77bn TVL) is at $23m. Badger could hit $100 and still be a 230mcap with 700m TLV.  Here some notes from CT; $360 is not impossible. Beating $YFI 🔥 in terms of TVL?  🚀
"People chase yields and some projects farm btc on CRV so if we want to keep all our AUM around and have a lot of native bitcoin deposits in our setts, we need to find some way to compete. Yearn ($YFI) are the only ones who can actually get a better native APY than us the rest are just using their own tokens or some other token to create alpha but if we can offer 5-6% on crv:renbtc that's already competitive :). Yearn offers 2.3, harvest 3.13."
"IMO we just need to keep offering more than about 15% APY on the btc pools (in badger/digg emissions) and maybe about 200% in the LP pools to stay competitive in the BTC farming space.  We should emit as much dig as possible to make that up and only use badger when needed.  If we are going to emit our community badgers for emissions, we should set a schedule to limit how many of them, and to ensure that we can keep emitting some alpha over a longer period of time (2 years)."
$USDB might be bigger than $DAI. A stablecoin that can be generated through borrowing against the Curve Badger BTC pools (update: now at almost $800m TVL). $BADGER is no short-term farm and dump. This will be one of the major defi projects of 2021.
You need to buy badgers to farm the liquidity pools and you need the coin to bridge cryptos from different blockchains (via LP), so the token price directly derives from the TVL.
"If you wanted to take it a step further: 1: Earn 30% APY in wBTC Sett 2: Earn 100% APY on your 30% APY in Badger/Digg only Sett 3: Take out stablecoin loan against your collateral to earn an extra 50% on top of your 30% that is already earning 100%" Just the fact that you can earn badger/yield on your BTC while in a sett AND take out a stablecoin loan against it is HUGE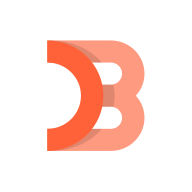 Nexus Mutual is an insurance fund that allows you to both buy and stake to provide smart contract coverage.  Note that Nexus does not cover rugpulls, but Badger has a named seed team with a solid reputation.  Insurance for badger costs only 2.6% per year. (read more) You can buy coverage on Badger smart contracts using ETH or DAI. Stake $NXM to earn $NXM and $BADGER (100% APY)
The $BADGER / $WBTC pool might be the best hedge in DeFi right now. Half exposed to $BTC for when it leads the market. Half exposed to $BADGER (undervalued atm) which will run when alts pop off. 500% APR, Eligibility for $DIGG, $bBTC, and $CLAWS airdrops in the near future