There is an old surfer taunt: You should have been here yesterday. LeRoy Grannis was there in the 1930s and '40s when a few hundred young men in California and Hawaii with heavy redwood boards represented surfing's Camelot. Portrait photography had Felix Nadar and Mathew Brady. Fashion photography had Baron de Meyer and Edward Steichen. Surfing photography had Grannis and his friend John "Doc" Ball; they set the standard for all the pictures that followed.
Born in 1917 a block from the ocean in Hermosa Beach, California, he began surfing in 1931 and became one of the state's top surfers. Grannis is featured in more than a half-dozen photographs in Ball's classic 1946 book, California Surfriders. That volume might be considered the Old Testament of surfing photography. Doc Ball started surfing in 1929, when there were, by his estimate, about 20 surfers on the entire California coast. He started taking surf pictures seriously in 1931, capturing the kinetic excitement of the sport.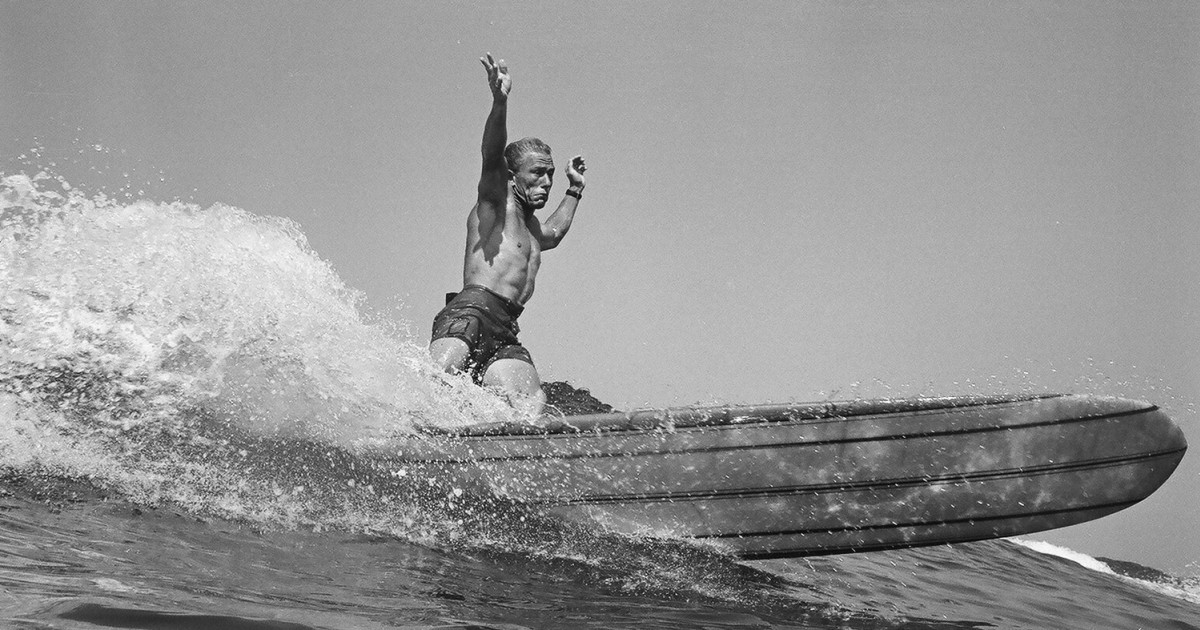 John Grannis, son of LeRoy Grannis, recently went through the legendary photo archives of his father to look through some of LeRoy's earliest work from Malibu in the early 1960s including unseen images of Miki Dora, LeRoy's camera collection, as well as photos from the early 1970s on the North Shore of Oahu. This video is an incredible gift to fire me up for a new series of interviews with people that paint with light …
Below is a fragment from an old interview with Juice Magazine. Simply historic milestones in surfing photography and the perfect way to travel back to the future. And learn from the past …
JM: Was Doc taking pictures before you?
Doc saw an article that had some pictures Tom Blake did about Waikiki. Being a very inventive type, Doc decided he'd try it for himself. He started shooting with these large-format cameras — 3 1/4 and 4 1/4. He built a water box because he found out Blake had made a water box using that same type of equipment.
JM: How did he build it?
He stripped the outside of the Graflex, left the guts of it and built a wooden frame around it. On the front end, he had this trap door type thing that he'd open up when he was shooting. He could close it up to make it waterproof. Sometimes, when he was shooting and the wave would break outside of him, he'd just throw the whole box over the wave and then pick it up after the wave went by. He got some great stuff with that setup.
JM: Did you ever build a water housing yourself?
I didn't build a water housing, per se. I built a wooden box that was about 15 inches long and 8 inches square with suction cups in each corner. I'd take a big gun out at Sunset and put this box on the front of it with the suction cups and paddle out. I could shoot with the camera bare, in the water. If a wave did come, I could close the box up and it was waterproof. That way I could change film out in the water and I didn't have to come in with the water box like the other guys did.
JM: What was the Depression like?
Fortunately, almost everyone was in the same boat. We just didn't have anything. I'd go for months without a penny in my pocket. Then I got a job sawing wood for my dad at 30 cents an hour in the spring of '35 and I was rich. It was a good learning experience. We had nothing and we learned to get along with nothing.
"The American dream had relocated to the beach in Southern California," says Matt Warshaw, author of The Encyclopedia of Surfing. "In the old days, surfing was a small world, but in the '60s it became the world where everybody else wanted to be." This enviable situation was not, perhaps, something that most surfers thought much about. "We had that life for years," Grannis says, "and didn't know how lucky we were."
Warshaw notes that Grannis came to photography late and was never a full-time professional, but adds that "he had a good eye, he knew how to compose, and he was totally plugged into the surf scene." This intimacy gives his pictures of the boys, the girls and the boards the joyful feeling of family photos taken by a particularly talented brother. "He loved what he was doing," says Warshaw. That love can be seen in Grannis' pictures of both the big-wave thrills and the familial comforts — a realm beautifully assayed in the book LeRoy Grannis: Surf Photography of the 1960s and 1970s, published last year in a collector's edition and just republished in a popular edition.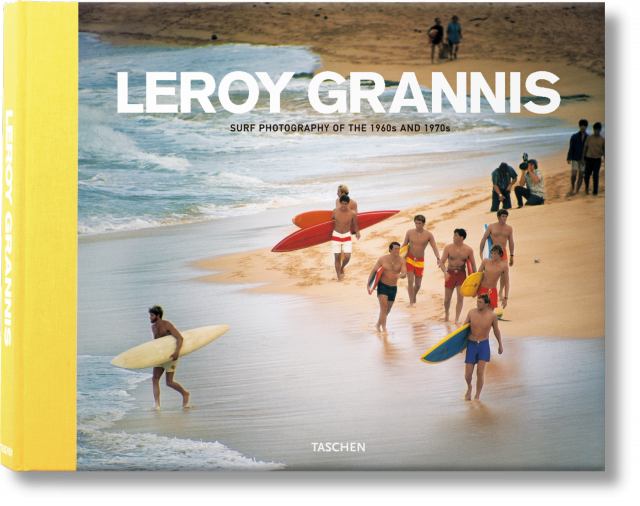 I just rushed to Amazon and bought some a piece of history to better understand my own future. And made a mental note to go for a subscription to EOS.