El Salvador hosts some of the longest and most perfect waves in all of Central America and is particularly known for its roping righthand pointbreaks, which people have been surfing for half a century. In fact, the country's cobblestone gems were a staple for an intrepid group of ex-pats in the '70s, and today, native Salvadorians have carved out their own niche in the growing surf scene.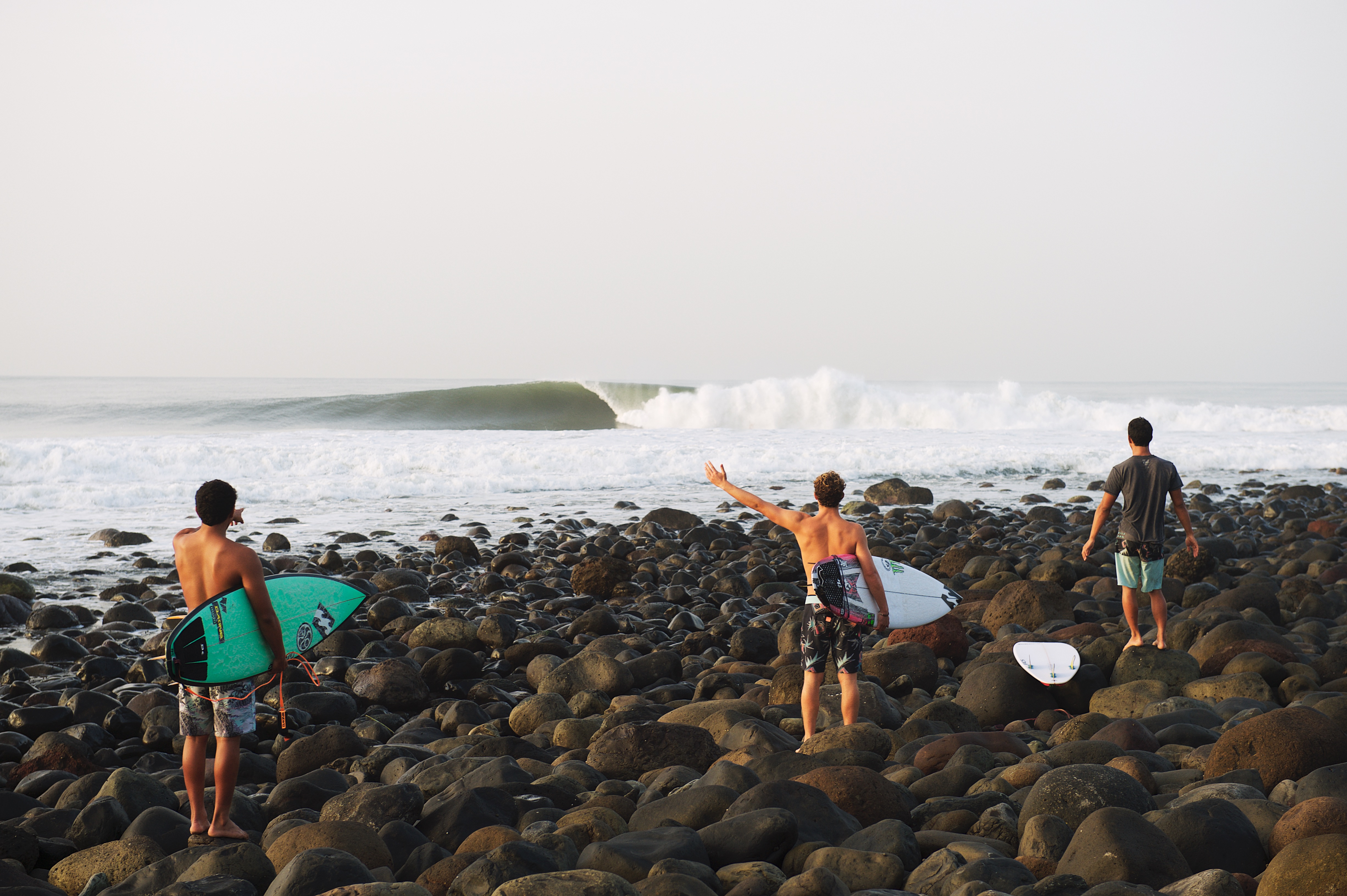 Surfing is the best way to free yourself, to enjoy, to feel. Enjoy it in Surf City El Salvador, an authentic place where everything remains to be discovered.
The most important event in surfing history. #SurfCityESA#ISAWorlds 🏄‍♂️ La Bocana & El Sunzal 29th May - 6th June
The past few decades we've been running a free surf travel and real estate guide and we have seen our community grow to 70K Facebook fans. However, the past few years I have struggled to find an appropriate way to share our passion for DeFi, DAO's and NFT's.
Now might be a good time, as the President of El Salvador voiced our vision and passion for the web3 industry that we have been deeply involved in since 2013. It all started ten years ago with requesting our LiveTheLifeTV team riders to be rewarded in Bitcoin and failing to get them excited to accept some BTC in return for a sticker on the surfboard. We claimed it might empower them one day in the future. We thought it could enable them to book an endless summer surf trip, at least one day in the future, Bitcoin was still weird magic internet money, maybe it still is today. Anyway, while our offer got turned down, we did write them a letter to look into it further as this could potentially change their financial independence.
Obviously, this is NOT investment advice, especially now that the price of Bitcoin ($BTC) went up 1000x we no longer feel the need to hype people to buy, but we would still recommend you to at least explore some stable coins like DAI and discover the world of Decentralized Finance (DeFi) and how it feels to #gobankless Maybe even earn 10%+ interest on your magic internet money. There is a lot that changed since these early days, ... the UX is still not where it should be, but it's a least 10x better, and we now welcome you with open arms in the BANKLESS DAO! If you are looking to get some insights we highly recommend watching the weekly Bankless podcast. David & Ryan talking about the El Salvador news! 👁⚡️👁
We felt it was very aligned with the counter culture that surfing used to be.
Recently, we heard Kelly Slater voice his opinion. Stab Magzine wrote an article about it. The GOAT surfer got blasted in the salty comments. At this stage, we felt very discouraged to write or talk to our very own LiveTheLifeTV Tribe about anything related to cryptocurrencies and blockchain. It felt that only Kelly could open up the minds and if even our king failed to achieve that, who the f$ck are we to even try ...the fact that Mr. Slater appreciated our suggestion with a like, got us hyped.
Adding to our fire and conviction that these technologies can make the world a better place, ... we had the president of El Salvador heating up our internal debate to at least give it a shot to publish something blockchain-related to our Facebook page. Well knowing that the impact would be extremely low despite having 70 thousand fans, the organic reach on these platforms is nowhere close to the early days where we reached up to 300 thousand people a week, not including the 100 million eyeballs we bought through dirty cheap google AdWords (ads) when the cost per clicks was still as low as 1 cent (today they are often 100 to 1000 times more expensive, so no longer sustainable for a surf travel startup). Anyway, I'm rambling, let's drive back to the tweet from the president. Here it is:
1. Great weather, world-class surfing beaches, beachfront properties for sale.
2. One of the few countries in the world with no property tax.
3. No capital gains tax for #Bitcoin, since it will be a legal currency.
4. Immediate permanent residence for crypto entrepreneurs.
What else do you need to hear? All I can say is, this is is not investment advice, this is not legal advice. All I can do is add a few picture-perfect images that tell a story. Oh, and may have a look at Bitcoin Beach in El Salvador.
credit cover image: isasurf.org