Arcachon, nestled on France's Atlantic coast, is a treasure trove of natural wonders, maritime traditions, and culinary delights. A far cry from the bustling streets of urban hubs, Arcachon offers a soothing balm to the soul, showcasing the harmonious blend of land, sea, and human spirit.
The town's heartbeat is undoubtedly its bay. The Arcachon Bay, with its shimmering waters, presents a shifting tableau of oyster beds, fishermen at work, and traditional boats gently swaying to the rhythm of the tide. This bay is not just a picturesque vista; it's the lifeblood of a community deeply connected to the sea.
Equally captivating is the Dune du Pilat, Europe's tallest sand dune. This majestic natural wonder, rising against the backdrop of the Atlantic, is a testament to the relentless dance of wind and time. As visitors ascend its peaks, they are rewarded with breathtaking panoramas of the bay, the forest, and the vast ocean beyond.
Culture in Arcachon is intrinsically tied to its maritime roots. The Ville d'Hiver (Winter Town) boasts a collection of stunning 19th-century villas, speaking of times when the town was a favored winter retreat. Festivals, markets, and local gatherings further enliven the town's cultural tapestry, echoing with tales of the sea and the sand.
And one cannot speak of Arcachon without a nod to its culinary prowess. The bay is renowned for its oysters—plump, briny jewels that capture the essence of the sea. Paired with a crisp white wine from the Bordeaux region, it's an experience that tantalizes the palate.
In conclusion, Arcachon is more than just a coastal town; it's an ode to the beauty of nature and the resilience of its inhabitants. It invites visitors to slow down, breathe in the salty air, and rediscover the simple joys of life. Whether it's a leisurely walk along the shore, a gastronomic journey, or a moment of reflection atop the Dune du Pilat, Arcachon promises memories that linger like the gentle echo of waves upon the shore.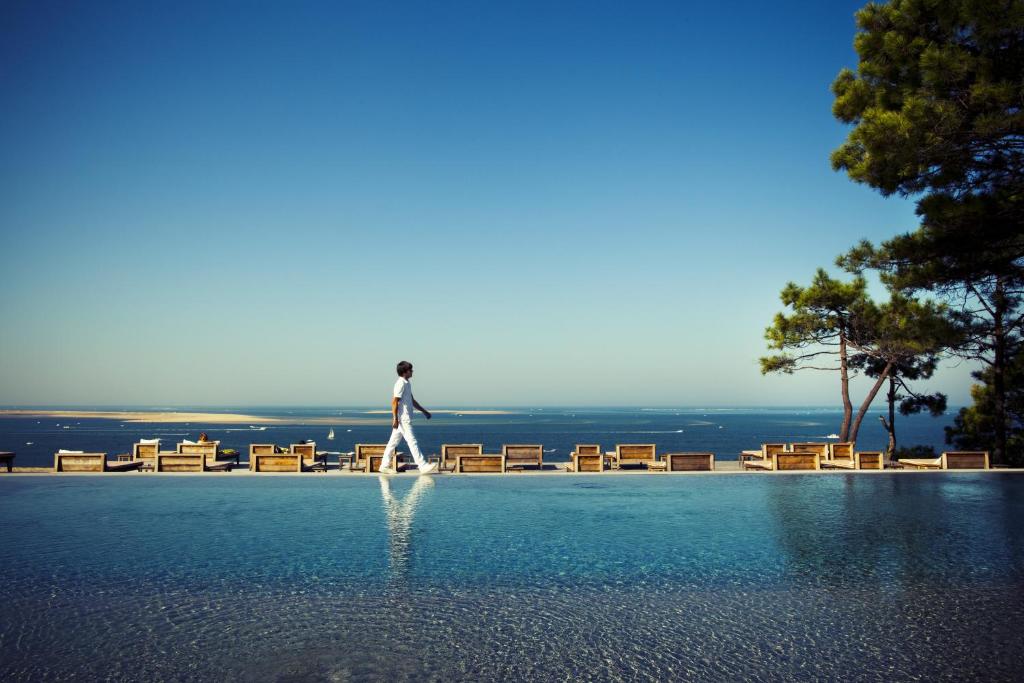 Biscarrosse: The Silver Coast
Biscarrosse, a jewel on France's Silver Coast, is a haven where the land, lakes, and ocean converge in melodious harmony. Renowned for its sprawling freshwater lakes, Biscarrosse is a paradise for water enthusiasts, offering serene boat rides, playful water sports, and tranquil fishing spots.
But beyond the lakes, the majestic Atlantic waves beckon surfers and beachgoers alike, while the town's rich forestry invites explorers to meander through its green canopy. As day turns to dusk, the local eateries come alive, serving dishes that are a testament to the region's maritime and terroir-driven bounty.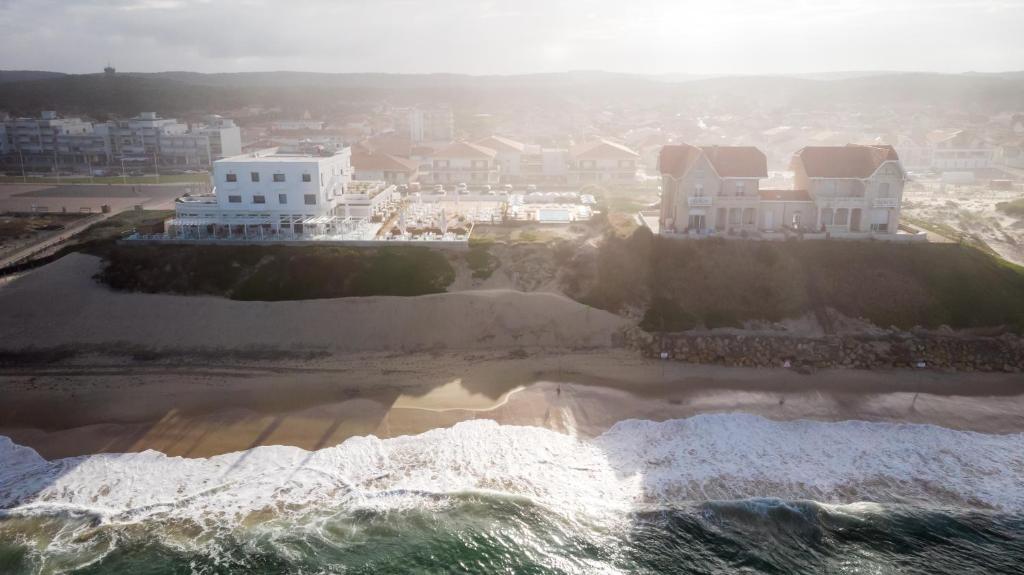 In essence, Biscarrosse is a canvas of natural wonders, offering moments of adventure, reflection, and sheer beauty at every turn.
Gems near Arcachon